The upcoming Untitled Third Album by English metalcore band Asking Alexandria. The album will be released in Spring 2013 through Sumerian Records. The band has announced that their new album will be more radio friendly than their previous work, with 6 songs from the album being radio friendly and the rest their usual "balls-to-the-walls kind of stuff. On August 13th, 2012 the band released their first single from the album, "Run Free" through a free promotion with Axe. In Alternative Press's February issue the band confirmed the track title "White Line Fever" and that the gospel choir the band had on the track quit because they didn't like the cocaine theme in the song.
During an interview with GuitarWorld.com Ben Bruce has stated that the album will contain "...a lot of heavy riffage on this record, whereas in the past we relied more on rhythms and breakdowns". He also decribed their new album as similar to "Old Slipknot"  and the choruses and bridges as their "Motley Crue side".
Confirmed Tracks
Edit
"Run Free"
"White Line Fever"
"Don't Pray for Me"
"Death of Me"
"All You Got To Do"
"Dead"
"Creature"
"The Road"
"Burn it To The Ground"
"Killing Me"
"Moving On"
"Sick And Tired"
"Six"
Personnel
Edit
Asking AlexandriaEdit
ProductionEdit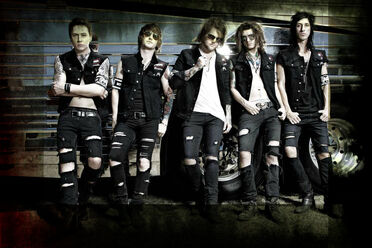 Mixed and Mastered by David Bendeth
Album Single
Edit
References
Edit