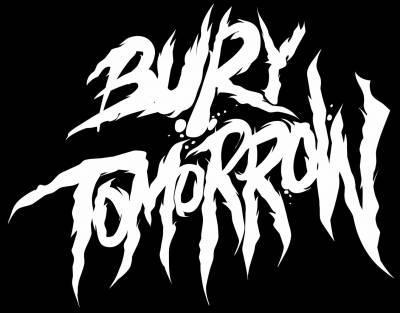 Bury Tomorrow
is a British
metalcore
band from Hampshire, England. The band formed in 1999 under the name
Conspiracy Theory
but would later change their line-up and band name, forming the
Bury Tomorrow
as it is today in 2006. Bury Tomorrow have released three extended plays and two studio albm and are currently signed to
Nuclear Blast
. Their first album,
Portraits
, was released on October 12, 2009 and their second album,
The Union of Crowns
, was released on July 13, 2012.
Formation and Line-up Changes (1999 - 2007)Edit
The band originally formed in 1999 under the name Conspiracy Theory by Andy Bryne, Mark Brown, Stu Dornan, Dan Baker, Chris Preddy and Adam Jackson. They would later change their name to "Bury Tomorrow" after inspiration from Matt Davies of Funeral for a Friend.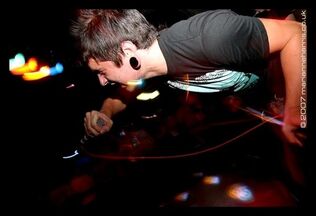 The band's first release,
The Truth About Today
in 2000 featuring the bands most popular songs at the time; "
Seven Stars
",
And a Champion Will Rise...
".
Vocalist Stu Dornan left the band in 2004 and in late 2005 bassist Dan Baker also left the band. Baker's replacement Sam Glasspool did not remain with the band for long and was later replaced by Davyd Winter-Bates. A short time later Chris Preddy was replaced by James Cameron. Davyd's brother, Dani Winter-Bates also joined the band on synth. In 2006 Dani replaced Andy Bryne as vocalist for the band and Tobias Young replaced guitarist Mark Brown. Though he would soon leave the band to pursue his own project "Ghost On Pegasus Bridge". Mehdi Vismara joined the empty position Tobias left after exiting the band form, completing their current line-up. During this transition period the band released their debut EP The Sleep of the Innocents in 2007.
Portraits (2007 - 2010)Edit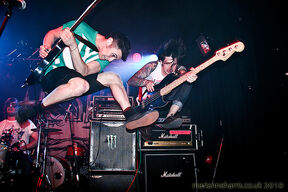 Their debut album
Portraits
was released through
Basick Records
in Britain on October 12, 2009. Two music videos were shot to support the release of the album but only one, "
You and I
" was broadcasted on music channels.
You and I'
s music video was recorded at
Southampton Solent University
and featured Bury Tomorrow performing to 200 fans, the video was shot over the course of two days, with the second day focusing on the band performing. "
You and I
" was broadcast on
MTV2
in the United States,
Scuzz
in the United Kingdom and on
Much Music
in Canada.
Portraits
was then released through
Artery Recordings
on March 2010 in Japan and the United States. Bury Tomorrow toured continuously over the course of 2010, touring across the United States, Europe and Japan.
The Union of Crowns (2011 - present)Edit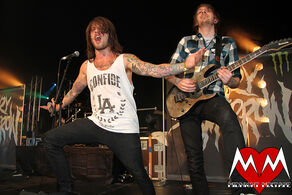 Bury Tomorrow released the first single from their second album titled "
Lionheart
". It was released on the September 8th, as well as being accompanied by a music video, released on September 15, 2011. Bury Tomorrow supported British metalcore band
While She Sleeps
in October, with a follow up headline tour in the United Kingdom across December. On December 7th, two days before the band started their headline tour, a video was released for their single "
Royal Blood
", which was directed by Thomas Welsh. Bury Tomorrow spent the first few months of 2012 recording their second album, with only a few tour dates in the first half of 2012 to support the release of their second album. Starting on March 18th, as a headline act at Southampton's Takedown Festival, supporting
Of Mice & Men
and featuring at Hit The Deck Festival across April as well as appearing at Greenfield Festival on June 17th and playing at Ghostfest on June 30 in Leeds. On April 2, 2012 Bury Tomorrow announced that they had signed with
Nuclear Blast
and confirmed the album art, track listing and release date of the second album
The Union of Crowns
.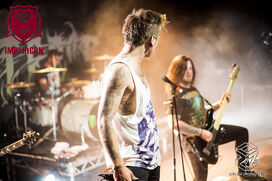 The album was recorded in Ridgeway Sound Studio in Wantage and is planning to be released on July 13th in Europe, then July 16th in the United Kingdom and on July 17th in the United States. On May 1st
Radio 1
host Daniel P. Carter debuted the band's third single for the album "
An Honourable Reign
". The band has prepared an international tour schedule for the support of
The Union of Crowns
, having an Australian tour planned. They played a single date on July 10th at the Camden Underworld supporting
I Killed the Prom Queen
on their European Tour
On September 4, 2012 the band released their fourth music video for the album, "Knight Life".
The band made a festival appearance at Heavy Music Festival in early August. Bury Tomorrow will be touring with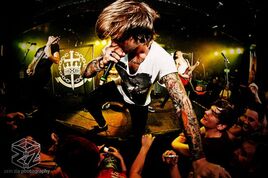 Architects
in November across Britain alongside
Deez Nuts
and
The Acacia Strain
. This tour is wrapped around both Bury Tomorrow's and Architects' appearance at UK Warped Tour. The Warped Tour festival at Alexandra Palace in London is on November 10, 2012.
Band Members
Edit
Current MembersEdit
Former MembersEdit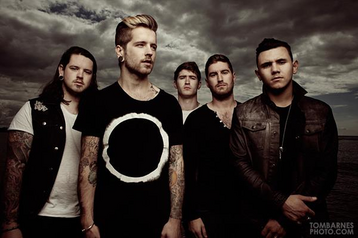 Discography
Edit
Studio AlbumEdit
Extended PlaysEdit
References
Edit